AACA Museum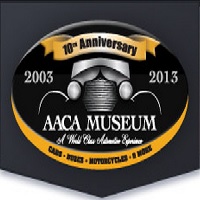 AACA Museum: A World Class Automotive Experience
The AACA Museum is an exhibit which shows antique buses, motorcycles, automobiles and memorabilia that has a themed setting that travels from New York to San Francisco over 8 decades. What is good about the AACC Museum in PA is that they have changing exhibits and events which will provide you with something new to see and an interactive area to make it fun whatever age you are! This Museum in PA is open daily and all year round from 9 am to 5 pm.

You should check out their website for more information about the scheduled events and for the most recent happenings! The place is also offering space rentals for occasions such as weddings, meetings and events.