Adventure Aquarium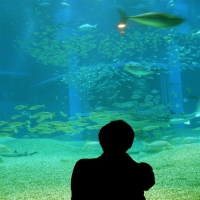 A front row seat to the underwater life
There are so many sea animals unknown to many people. For the underwater enthusiasts, Adventure Aquarium is the best place to visit and learn more about sea life.

Adventure Aquarium is one of the best New Jersey attractions because it displays different sea animals. This is also home to Mighty Mike one of the most popular alligators in all of America. There is simply too much to learn and see at the adventure aquarium. You can choose to visit the aquarium with your family or make a date out of it.