Appearance Day Spa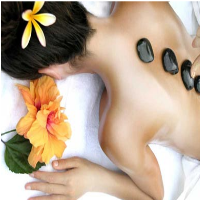 One of the Finest Day Spas in NY to Enjoy a Memorable Bridal Spa Treatment
Get ready for your wedding day at Appearance Day Spa with bridal spa packages that will leave you healthy, relaxed and renewed for the big day. From facials and soothing massages to manicures and pedicures, the range of full spa services at this day spa will surely not disappoint.

The Appearance Day Spa in NYC assures clients of unparalleled services with the help of experienced staff and some of the finest beauty care products. So make sure to schedule an appointment and enjoy soothing spa treatments in a pleasant and relaxing ambiance in one of the finest day spas in NY.