Chambers Pottery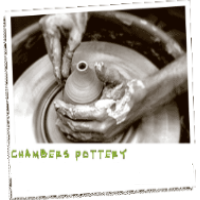 So, You Want to Take Some Ceramic Classes? Visit Chambers Pottery Studio In New York!
This pottery studio is special because it is both relaxed and the staff make you feel at ease; and, they teach you with real art instruction. Their courses include children's and adult's beginner, intermediate, and advanced techniques, to include hand building and wheel instruction. There is even open studio time, which all students are encouraged to attend; the staff members really understand and encourage a friendly, communal environment, making Chambers Pottery one of the best Pottery Studios in New York!

Tuition for a term (approximately six weeks) starts $375.00 for adults, and $275.00 for children. For convenient payment methods, they even accept PayPal via their website. This is really a fun and easy place for learning pottery and ceramic instruction.