Chrysler Building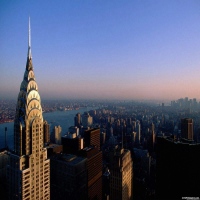 A Spectacular View From The Chrysler Building!
Built in 1930, the Chrysler Building is one of the famous landmarks in New York City and one of the most visited tourist spots. It is a property acquired by Tishman Speyer in 1998 and it underwent major renovations and improvement. Today, the Chrysler Building offers a 360 unparalleled view of New York City and its surroundings. Also you get to see a closer look of Time Square, East River and Central Park.

So visit the Chrysler Building today and see the beautiful architecture and appreciate the art-deco design of the building.