CMNY Cakes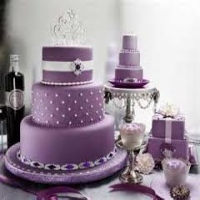 A Wedding Cake Perfect In Design, Perfect In Taste!
CMNY Cakes is the home of the best and most beautifully designed wedding cakes in New York. With a perfectly designed and highly detailed cake, it will surely be a wonderful center piece for the wedding. CMNY Cakes has some of the best and highly skilled pastry chefs in the city, where they were trained to be detail oriented and creative.

So order a wedding cake from CMNY Cakes, where perfection and beauty can be seen in their wedding cakes.