Didi Maxx Productions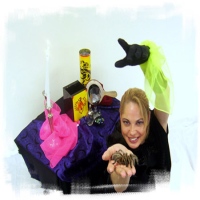 Wonderful Illusions With Didi Maxx!
Never a dull or boring magician, Didi Maxx only provides fun and amazing entertainment, where guests will love every trick and illusion that she will perform. A professional magician here in New York, Didi Maxx continues to pursue quality entertainment and illusions, making her an expert in her line of business.

So make your special event fun and memorable, invite Didi Maxx over and let her do the rest.