Dobbin House Tavern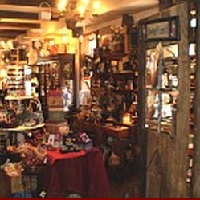 Pay A Visit To The Historical Dobbin House Tavern
If you loved history class when you were still studying then you will love the Dobbin House Tavern. The Dobbin House Tavern is the oldest building in the city of Gettysburg which was built in 1776. The Dobbin House in PA was a stop in the Underground Railroad. You would definitely love the place wherein there is a candle lit elegance and a superior food in abundance and gracious service which will bring back the sights, sounds and the tastes of the place 2 centuries ago.
They are listed in the National Register of the Historic Places. They are truly an authentic colonial tavern wherein the guests can eat and drink happily. To visit them, check their website now!