East Hampton Marine Museum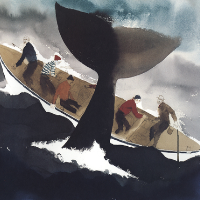 One of the Best Kid Friendly Museums in NY
The East Hampton Marine Museum would be mistaken for only offering vintage collections of marine exhibits. However, this museum it is not only ideal for adults and older kids, but it is also one of the must visit toddler attractions in NY. After touring the fascinating artifacts and paintings on display, you next stop should be the discovery room if you happen to be traveling with tots. Wooden boats, marine-themed books and puzzles will no doubt entertain the little ones.

There are a handful of picnic tables at the museum for those that opt to pack some lunch. The museum is open full time in July and August from Monday to Thursday 10am-5pm and 12:00pm - 5pm on Sundays. Admission fees are just below $10 depending on age.