Egyptian Academy of Oriental Dance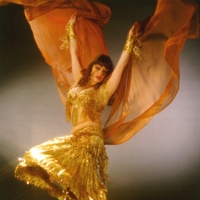 Take Lessons from a Belly Dancing Superstar!
Led by belly dancing superstar Nourhan Sharif, the Egyptian Academy of Oriental Dance is your premier destination for belly dancing classes in New York! With her extensive background in Egyptian, Lebanese, Turkish, and cabaret dance; you know you'll be in the hands of a Class-A professional. She always makes sure to break down movements in a simple and effective way, and maintains a no-nonsense attitude when training her dancers.
The Egyptian Academy of Oriental Dance offers fun and helpful belly dancing instruction through classes, lessons, coaching, seminars, and workshops featuring the top Egyptian masters in the field. The academy is conveniently located right next to Madison Square Garden, in the middle of NYC.