Empire Cake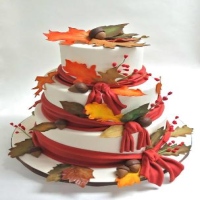 Marvelous Wedding Cake By Empire Cake!
Empire Cake offers a perfect centerpiece for a wedding, where the wedding cake is eye catching and beautiful for what it is. Empire Cake uses only the freshest of ingredients in making the perfect wedding cake and it is always guaranteed that their wedding cakes are delicious and a spectacular site to see.

So order your wedding cake at Empire Cake where the cake is always delicious and makes your wedding complete. Other baked goods offered are their famous cupcakes, brownies and cookies. All are made from the finest ingredients which makes their baked goods fresh and simply delicious.