Fay Da Bakery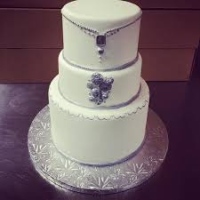 Delectable Wedding Cake By Fay Da Bakery!
Fay Da Bakery offers a wedding cake that is tasty, elegant and simply beautiful. The cake is designed for what you want the cake to look like and it is an amazing centerpiece for your wedding. The cake is carefully hand-crafted in detail in order to make the cake stand out and look spectacular for what it is.

Order your cake today at Fay Da Bakery where all cakes are guaranteed fresh, delicious and beautiful. Their cakes are perfect for any special occasion and a great way to celebrate.