FCA Surf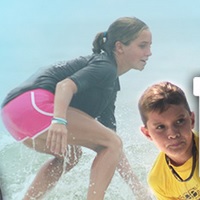 Be Lean And Get A Summer Body Through SUP At FCA Surf
If you are a fan of Stand Up Paddleboarding then FCA Surf is the best place for you. But if you are not then it's time for you to learn Stand Up Paddleboarding or SUP because it is a great sport for your body and offers everyone a great work out that will help you tone down your body. It will help you develop arm and shoulder strength. The sport will also help you strengthen your legs and your core which will help you balance.

Every summer this has always been the past time of a lot of people and you should join them too! It's fun! FCA Surf will help you in everything you need. There will also be a certified SUP instructor that will guide you, so hurry up and visit FCA Surf now!