Frolic Play Space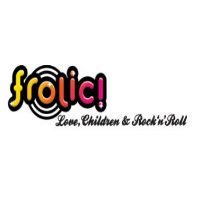 Celebrate Your Child's First Birthday Party in New York at Frolic!
Frolic has the very best planners for your child's first birthday party in New York. There are several themes from which to choose, but their ultimate party for your one year old is the "It's A First" party. Because this event is so special, they have thought of and planned out every detail for this once-in-a-lifetime celebration. Party packages start at $795 (this includes 10 children and 25 adults; there is an additional charge for extra guests.) There is no charge for the birthday child. Both Saturday and Sunday hours are available.

For your child's First Birthday Party in New York, Frolic's facilities are perfect to accommodate large numbers of attendees. There is a fully staffed birthday party crew in attendance, a private/large party room with custom/themed décor with specialized party favors and balloons for each guest, food, and of course a personalized birthday cake (may substitute cupcakes upon request). Party add-ons are also available. Let one of Frolic's party professionals help you with your child's First Birthday Party!