Guggenheim Museum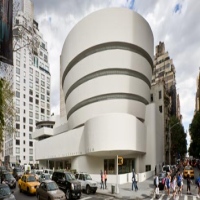 Have A Great Learning Experience Here At Guggenheim Museum!
It is a place that houses some of the most renowned masterpieces ever known to man. Guggenheim Museum has in its collections the works of Picasso, Chagall, Kandinsky, Van Gogh and many others. It is one of the best museums here in New York and among the best attractions here in the city. Guggenheim Museum offers an amazing experience in which you will appreciate the uniqueness and creativity of the works that are exhibited.

So come to Guggenheim Museum and have a wonderful learning experience in which you will learn for yourself the amazing works of art and be inspired to be creative yourself.