Housing Works Bookstore Cafe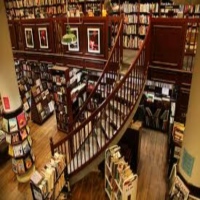 A Cozy And A Wonderful Book Store In New York!
Housing Works is a charitable institution where proceeds go to the homeless people affected with HIV/AIDS. Their Book store offers a great selection of books with many categories such as fiction, non-fiction, art, science, travel and many more. Also they have unique and rare books that are a good read.

The place has a wonderful and inviting atmosphere, you can read in peace while you enjoy the delicious food from the cafe. Housing Works Bookstore Cafe also hosts several literary events as a means of fundraising and raising awareness about homeless people with HIV/AIDS.