K-9 Healers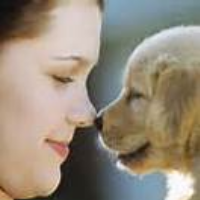 An Organization that Allows Dogs to Touch the Lives of People
Founded by Gail Furst, K-9 believes in the healing power that animal-human interactions have. Since 1994, this animal therapy organization has been encouraging the youth to learn how to conduct pet assisted therapy in local nursing homes, special needs schools and hospitals. By conducting pet training and skilled animal assisted visits, K-9 continues to connect people and pets, including those interested in training their dogs to become therapy animals.

These interactions between humans and dogs provide unconditional love, boost self-esteem and relieves loneliness amongst individuals that live in special care institutions. To find out more about pet visitations and volunteer programs, call the K-9 healers or visit their main website.