Karaoke Duet 35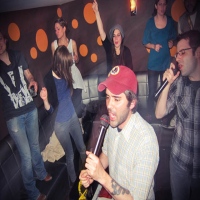 Enjoy, Party And Have Fun With Your Friends!
An amazing karaoke bar here in New York, Karaoke Duet 35 is the place to be where you can enjoy hanging out with your friends and have quality time. The venue has in store a large collection of songs on its karaoke machines, where they update it with recently released songs every month. Also the venue has a full bar where they have a large selection of drinks that you can choose from, you will surely have a fun and amazing time with your friends here at the karaoke bar.

Karaoke Duet 35 is definitely a party destination here in the Big Apple. You can have a fun and exciting time here with your friends and a fun time singing your favorite songs.