Legendary Entertainment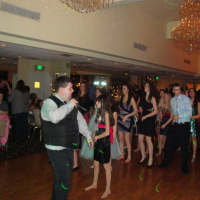 Karaoke, Dancing & Games in NY!
Invite Legendary Entertainment to your kid's karaoke party in NY, and throw your kid a memorable and fun birthday party! Whether your son or daughter is turning four or sixteen, Legendary Entertainment will make sure that the party is hopping from start to finish. Choose between numerous NY karaoke party themes such as Jonas Brothers, High School Musical, Taylor Swift, Glee, and more.
Along with the awesome karaoke entertainment, Legendary Entertainment will also keep the parting going with interactive dances, games, temporary tattoos, face painting, and more.