(Le) Poisson Rouge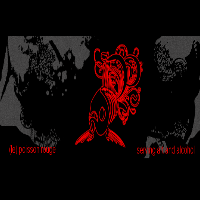 Le Poisson Rouge Guarantees a Rich and Unique Evening

A multimedia venue, "serving art and alcohol," Le Poisson Rouge was founded by musicians and artists. They are committed to blending popular art and culture in many forms of dance, fine and classical art, video and film, theater, etc. The founders' unique vision is to have a sanctuary for both artists and audience. The rich interior offers flexible configurations for seating, standing, in-the-round arrangements, etc. There is a café during the day which doubles as a lounge in the evening. You'll enjoy exploring both floors.

This unique venue is a wonderful sensation for your senses, where you can enjoy a high quality, multi-media, experience, of various types of music and art. Most shows start at 7:00 p.m. and depending on the presenters, the charge is usually between $7 and $15. Check their website ahead of time for pricing and bands scheduled to appear. There is a 20% add-on for gratuity.