Living Adventure Tours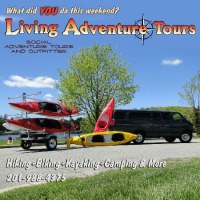 An Extreme Outdoor Adventure In New York!
Living Adventure Tours offers one of the best outdoor group activities in New York, where you get to enjoy hiking, kayaking, mountain biking, and many outdoor activities that sure will satisfy your needs. The staff is highly trained and very experienced in providing assistance and training in order for you to learn fast and well.

Living Adventure Tours is about getting out in nature and exploring the diversity and beauty of nature. It is where you get the thrill of adventure and the joy of seeing many amazing sceneries of nature.