Make Meaning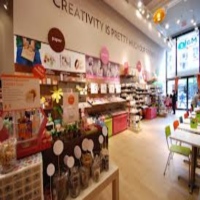 Fun Way To Design In New York!
Make Meaning, located in 1501 3rd Avenue of New York, is a place for kids and adults to make beautiful decorations like ceramic glass, candles and even soap. You can have a mom's night out, girls' night out or even a party at Make Meaning. It is a great place for group activities and team building for kids and adults.

So visit Make Meaning today and enjoy being creative and artistic. Make Meaning is not just intended for kids, but it is for everyone who wants to learn, enjoy and have fun creating beautiful things.