Matthew Furman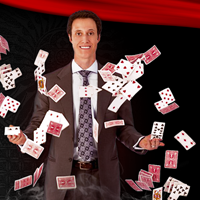 Be Astonished By The Incredible Matthew Furman!
A master magician here in New York, Matthew Furman provides a fun and exciting magic show, great for any special occasions. Each show that he provides offers a new and wonderful experience, guests will be amazed by the illusions that are being shown.

Matthew Furman definitely delivers a show that is extraordinary and amazing, guests will be talking about it for many years to come. Call Matthew Furman today and make him the entertainer of your special event.