New York Carriage Company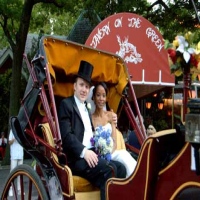 A Fancy Ride To Your Wedding!
Make your wedding day special and a memorable occasion for you and ride a horse drawn carriage where you can truly feel like a royalty on your wedding day. Have New York Carriage Company provide to you a wonderful wedding carriage on your wedding, they will make sure that it is beautifully designed and will fit well you your wedding day.

Visit their website today and make your reservation on their horse drawn carriage for your wedding. They will make sure that they will satisfy your needs and provide to you their best horse carriage.