NYC Tux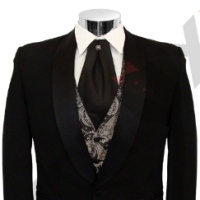 Some of the Most Affordable Wedding Tuxes in NY!
A family owned and operated company, NYC Tux delivers superior quality tuxedos with a selection that is absolutely second to none! Whether you're looking to buy or rent a wedding tuxedo, NYC Tux is your go-to retailer. You'll also find all types of accessories from vests to hats to cufflinks. If that's not enough, the company even provides limo and party bus services!
Reserve your tuxedo today and take advantage of same day service. After you make your reservation online, you can pick it up at the shop on the same day! A one-stop shop for all your formal event needs, NYC Tux boasts some of the biggest promotional offers in all of NYC.