Philly Hops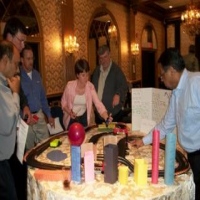 Achieve Success With Your Team!
One way to develop a good working relationship among co-workers is to build trust and understanding in order to foster collaboration. Here at Philly Hops they developed a program for team building activities where co-workers will learn to work together in order to achieve success. Such team building activities include cooking, philanthropic team building activities and scavenger hunts just to name a few. All activities are designed in a way to help foster trust and good working relationships so that they will improve their work output and apply their learnings in the work area.

Make your team building activity memorable and fun with Philly Hops. So call Philly Hops today or email them for a fun and exciting team activity.