Posman Books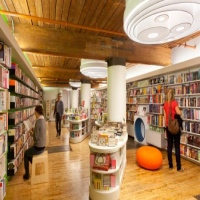 An Excellent Family Owned Book Store!
Posman Books has a wide array of book collections, ranging from contemporary classics, literature, arts, science, travel, fiction and more. Whether for kids or adults, Posman Books has got it for you. You can enjoy great reads in the book store with a variety of amazing novels and many more great stories to choose from. Surely your stay at Poseman Books will be time well spent.

The staff at Posman is knowledgeable and they are very willing to help you in finding the perfect book for you. So come to Posman today, one of New York's excellent book stores.