Psychic Readings By Eva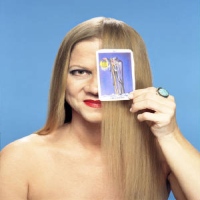 Make Your Party Complete With Eva's Psychic Readings!
Eva is a skilled psychic and fortune teller who provides an accurate detail of what is to come and gives great advice and reassurance to her clients. Renowned for her psychic readings here in New York, Eva dedicates herself to providing a satisfactory reading for the pleasure of her clients. She also offers to have here fortune reading at any special occasion and makes sure that everyone enjoys her great service.

Have Eva do her fortune reading at your special occasion, you will be sure that the guests will enjoy her service and have a great time.