Radio Star Karaoke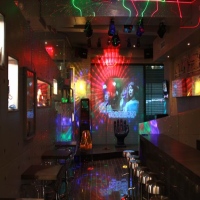 Sing Your Song Here At Radio Star Karaoke!
Great place to be here in New York, where the service is great and where it has all the basic essentials in making your stay here a fun and exciting experience. Come to Radio Star Karaoke and you will definitely enjoy singing and drinking with your friends. It is a place where amazing is just half of the word that describes it, it is a spectacular place where fun and excitement is part of the experience.

So come to Radio Star Karaoke, bring your friends along and have the best time of your life.