Rise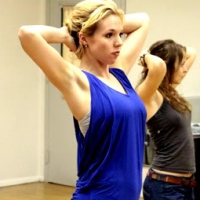 Fun, Friendly, and Easy Hip Hop Dancing Classes in NY!
Learn hip-hop dancing in a way that's simple, effective, and easy-to-understand at Rise Hip-Hop! Learn how to dance with confidence and style from the friendly, down-to-earth instructors. Unlike some other hip-hop dance classes in NY, these classes aren't focused solely on memorizing routines.
There are no sign up dates and you can start at any time you please! Even if you've never stepped onto a dance floor, these classes will provide you with the instruction you'll need to wow all your friends with flashy new dance moves. Check the website for special online discount rates. Join the mailing list and receive $5.00 off your first lesson!