Ruth Drennan Cakes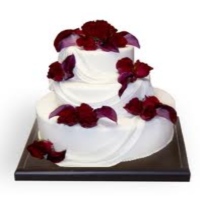 A Wedding Cake That Makes The Wedding Complete!
Ruth Drennan Cakes offers a wedding cake that is natural in design filled with beauty and a work of art. The cakes are designed to be a perfect centerpiece at the wedding, where it complements the couple for their love and their lasting relationship. Each wedding cake is unique and carefully hand crafted to be one of a kind and beautiful for what it is.

Ruth Drennan wedding cakes are one of New York's desired cakes and were even featured in New York Weddings Magazine. So order a wedding cake from Ruth Drennan Cakes and make your perfect wedding complete and beautiful.