Sandra Cameron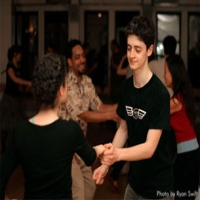 You Could Be A Great Dancer!
Learn from the experts in dancing and improve your skills to become an outstanding dancer. Sandra Cameron dance studio opens its doors in training various types of dancing including swing dancing, they offer private lessons and group lessons. The dance center is a perfect venue for learning, with its spacious environment and calm atmosphere, you will definitely enjoy dancing here at Sandra Cameron.

So enroll today at Sandra Cameron and learn for the experts of New York. To see the schedules of the dance classes please visit the website.