Stella Adler Studio of Acting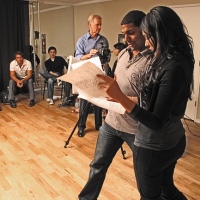 One of the Most Well Known Drama Schools in NY!
Since 1949, the Stella Adler Studio of Acting has trained thousands of actors, many of whom went on to become big theater and/or movie stars! All students are provided with the level of instruction that remains unparalleled in other parts of the country. In addition to actor training you can participate in all sorts of extra-curricular activities like poetry readings, guest lectures, jazz concerts, and classical music concerts.
If you have a busy schedule, Stella Adler also offers part-time workshops. Programs range from introductory courses to advanced master classes for more experienced actors. Dedicated to educating actors from all walks of life, the Stella Adler Outreach Division focuses on providing free acting classes to low-income inner city teenagers.