Sweet Hills Stables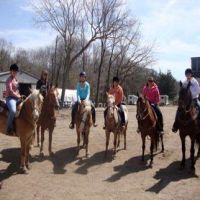 A Place for the Horse Lovers!
Located in beautiful scenery, in the middle of West Hills County Park, Sweet Hills Stables serves Long Island and has plenty of fun activities for horse loving children. They will love the indoor riding arena and the three outdoor riding rings where they can have private or group riding lessons. For the summertime, Sweet Hills organizes riding camps for children 6-14 years.

If you want a really special party for your little one, bring him/her a pony right to your house! The prices vary upon location and how many ponies you want to invite.