The Forbes Galleries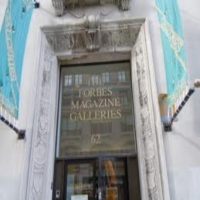 A Tour Inside The Forbes Galleries!
Located in Greenwich Village, The Forbes Galleries inside the headquarters of Forbes magazine is a museum of collections of writing, jewelries, and many prized exhibits of Malcolm Forbes. Open from Tuesday to Saturday, the museum is open to the public for purposes of learning and Knowing the Man who made Forbes what it is today.

It is a free local attraction, which many visitors come every day to see the valuable archives and appreciate the life and works of Malcolm Forbes. So whenever in New York, you can always visit the Forbes Galleries and see many priced collections and antiques.