The New 42nd Street, Inc.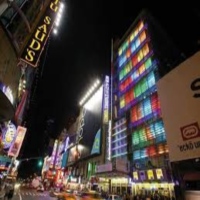 See The Great Entertainment At The New 42nd Street Inc!
A place where you enjoy the music and great theatrical performances, The New 42nd Street Inc offers to provide a good entertainment to inspire the audience with its wonderful shows and captivate them with the unique experience of music and arts. Among the best attractions here in New York, The New 42nd Street Inc is one of the most visited places in the city, visitors come to see a great entertainment and a wonderful experience.

Come to The New 42nd Street Inc and see for yourself the spectacular shows and a wonderful experience of music and theatrical arts.