The Swedish Cottage Marionette Theatre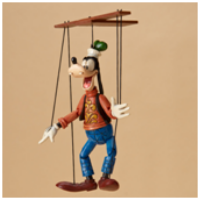 A Fun Show for Kids Held in a Charming Building
The rustic Swedish Cottage Marionette Theater is quite striking at first glance, but once you get inside you will discover one of the best puppet shows that NY city has to offer. Since 1973, the cottage has been inviting visitors to its fun filled and innovative marionette productions. Kids and the young at heart will enjoy the performances from top puppeteers in the country.

Watch your little one glow in amazement while watching puppet masters pull strings on vintage marionettes to make them move and talk. The theater is open from Tuesday up to Saturday between 9:30am and 4pm. Make sure to book reservations for you and your little one and grab a seat to one the best toddler spectacles in NY.