Times Square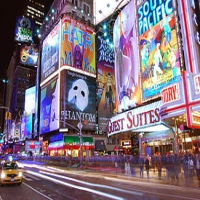 A Place Called Times Square!
Come to Times Square and have yourself a wonderful time, experience the life here and enjoy the great entertainment that the place can offer to you. Among the best attractions here in New York, Times Square offers a memorable and satisfying experience of great joy and happiness. It is the place where you will feel the spirit of New York, of fun and entertainment and a place that never sleeps.

So make your Times Square experience a fun and memorable experience in which you will have a great time and memorable experience.