Twig Terrariums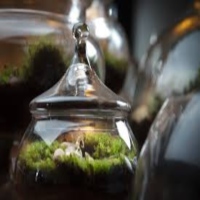 A Green Way To Enjoy With Friends!
Twig Terrariums is a venture that sprung on the minds of two old friends, Michelle Inciarrano and Katy Maslow. After many years of trials and planning, they finally came up with the idea of Terrarium designing that is encased inside a bottle, which was very artistic and unique. They were featured in several magazines and media such as The New York Times home section, Country Living and Rachael Ray. Their fame sky rocketed and made their products a very desirable decoration.

Twig Terrariums offers classes and private workshops that are great for group activities among friends or family and it is one way of sparking your creativity and artistic mind. For more information please visit the website or send them an email.