Ueshiro Midtown Karate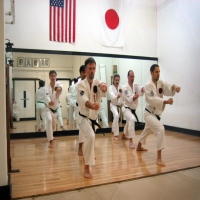 Build Self-Confidence And Learn Karate!
Here at Ueshiro Midtown Karate you will be trained only by the skilled and experienced senseis. The Dojo is complete with all the equipment making your training a great experience. Perfect for beginners and intermediate learners, Ueshiro Midtown Karate offers to give you a one on one lesson, in which you will get full supervision from your trainers so they can monitor you and help you improve your skills fast.

Learn karate the right way with Ueshiro Midtown Karate. Visit their website for registration and for more information or send them an email, you will be sure to get a response immediately.