Union Hall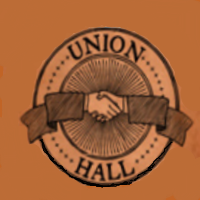 Union Hall is one of those unique venues that you just have to see.
This large, open bar and restaurant, is perfect for experiencing some of the best rock bands in New York. Union Hall is incomparable to other clubs; having been converted from a warehouse, the wide open space welcomes you to outdoor gardens and seating, warm firesides, indoor bocce courts, and an old-world library. This venue is a shadow of the old style gentleman's club, but with modern updates, is completely friendly and welcoming to all visitors. In addition to hosting great rock bands in New York, Union Hall offers comedy and karaoke. This 5,000 square foot property is also available for private parties.

Hours are Monday through Friday, 4:00 p.m. to 4:00 a.m.; Weekends from 12:00 p.m. to 4:00 a.m. Food/drinks are available; prices start at $4.00. Check the website for a schedule of performances; many shows are free; advanced ticket purchases are available through TicketWeb.