Zack's Dance Loft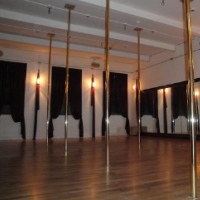 A Great Pole Dancing Studio in NY!
Learn the fun and empowering art of pole dance when you take classes at Zack's Dance Loft in New York! During each class you will build physical strength, boost your confidence, and feel great about yourself! Learn all the awesome moves including twirling, spinning, swinging, and climbing.
The studio is full of 12-foot tall brass poles and will be air-conditioned for your convenience. Classes are available 5-7 days a week, including holidays. No experience is necessary to enroll in one of the beginners' classes. If you're interested in participating in some of the most enjoyable pole dance classes in NY, schedule your class today!