ZogSports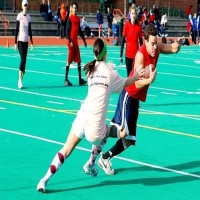 Play Hard Ball With Your Team!
It is a fun place to be here in New York, where you can enjoy amazing team building activities with fun and entertaining amateur sports. Here at ZogSports they offer a lot of exciting sports that you can enjoy with your colleagues. Their sports are designed to be a fun team building activity where individuals will learn to work as a group in order for them to achieve their goals.

There are a lot of things you can learn here at ZogSports that you can apply in the work area. Visit ZogSports today and learn to work together as a team.