192 Books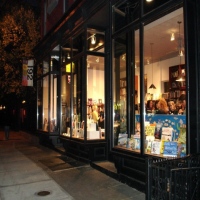 Spectacular Reads At 192 Books!
Located at 192 Tenth Avenue of New York City, 192 Books offers a collection of books that feature classic literature, history, art and criticism, social science, children's books and more. It is a place where it is comfortable to read books with a relaxing ambiance. You will definitely love coming back to 192 Books.

192 Books hosts many events such as book readings, group discussions, and art exhibits. It is a great way of getting acquainted with other book lovers and to enjoy with amazing people. So visit 192 Books today and enjoy amazing reads.