2nd Floor Gallery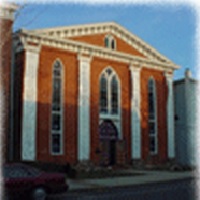 Simply The Best Art Gallery!
The 2nd Floor Gallery in PA is an upscale art gallery which is located in the heart of the Mechanicsburg, Pennsylvania. This art gallery in PA is just about 10 minutes from downtown Harrisburg. The place caters a lot of works from different artists around the world as well as established regional and local artists of the area. The art gallery aims to share the cultural experience to everyone. Corporate art, framing, ballroom dance lessons, art classes and workshops, interior design, art restorations, and other musical events can all be found at the gallery.

The art gallery also has a lot of events for you to enjoy, check their calendar of events to see if they have something you would like to see. They are also continuously adding art pieces to the collection so the enthusiasts that want to visit from time to time would not need to worry. For more information, visit their website now.