Baked NYC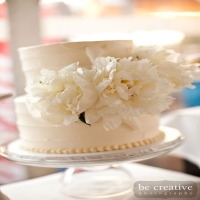 A Beautiful Wedding Cake That Makes A Great Centerpiece!
Baked NYC is home of the classic American bakery, where they prepare an absolutely scrumptious and beautiful wedding cake. Each cake is carefully hand crafted and each detail is emphasized in order to make the cake eye catching and gorgeous. Baked NYC cakes make a perfect wedding cake that is great in taste and a centerpiece for the wedding.

So order from Baked NYC today, where the cake is fun, modern, delicious, and beautiful. It's a wedding cake that only Baked NYC can create, so make your wedding day special and have a cake from Baked NYC.