Boarders Surf Shop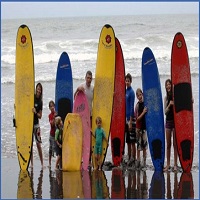 Learn to Surf and Ski with your Kids
It doesn't matter if you don't know how to surf but you want your kids to learn to ski and surf. At Boarders Surf Shop, you can learn how to go water skiing and learn the sport along with your kids!

So, if you want to learn or want to teach your kids how to surf, visit the Boarders Surf Shop. Don't worry, it's not exclusive to learners. If you simply want a nearby beach to go skiing, think about Boarders. It's the nearest place to go water skiing in New York!