Cape May - Lewes Ferry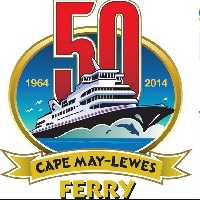 Enjoy A Day With Cape May - Lewes Ferry
If you are stressed from work and you know you need a day of relieving your stress, then you should not waste it on an ordinary vacation! Have a blast and spend your day off at the Cape May - Lewes Ferry! Lewes Ferry is not just an ordinary ferry, you will definitely have a wonderful journey that you will surely never forget.

Riding this ferry at the New Jersey shore you will be able to see the historic lighthouses, ocean going vessels, dolphins, unique seabirds and picturesque harbors. The ferry will take you on an 85 minute cruise between New Jersey and Delaware. So what are you waiting for? Visit them now!