Central Park Zoo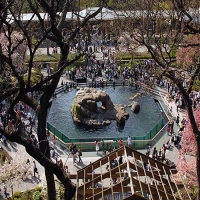 A Fun and Entertaining Place Called Central Park Zoo!
Central Park Zoo is great for family fun and a place where you get to see rare and amazing animals. A great place for sightseeing, Central Park Zoo offers many activities such as Penguin feeding, Sea Lion feeding, and up-close photography of rare and exotic animals from around the world. The zoo opens daily with its operating hours from 10 Am to 5 Pm on Monday to Friday and 10 Am to 5:30 Pm on weekends and holidays. During the winter the operating hours are from 10 Am to 4:30 Pm.

So whenever you're in New York, remember to visit Central Park Zoo, where you get to see amazing and beautiful animals.