Charisma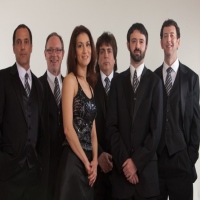 A Romantic Wedding Made Possible By Charisma!
Charisma offers to provide great entertainment on your wedding day. Among the best dance bands, they provide nothing but great music and entertainment where guests can enjoy the familiar music and dance along with the tunes. Charisma dedicates themselves to providing excellent and quality entertainment where everyone can enjoy and have a great time.

Contact Charisma for their services. You will definitely love their performances and they will make your wedding day an event to be remembered.